Maorga
_________________________________________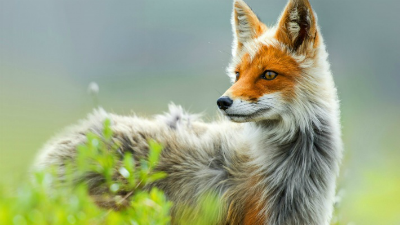 _________________________________________
Majestic ; Frank ; Friendly
Nickname(s):
Mo
Name Origin:
Irish
Name Meaning:
Majestic, or Beauty
Pronouncement
: Mah-oh-r-gah
Sex:
Male
Age:
2 Years
Species:
Fox
Breed:
Silver/Red Fox Mix
Appearance:
Maorga is all red but patches of silver, he has amber-orange eyes, and his fur is sort of long. He likes to keep his fur clean and will be rude if it is messy and he cannot clean it at the moment. He is medium sized, he is not as sturdy as most animals, although he is quiet strong and has sharp teeth that are also strong.
Personality:
Maorga likes to hang out with anyone, even if they are not in his canine family. He is cautious and will always help someone. He likes to make jokes and make others laugh, although sometimes he can be quiet serious. He likes to stay up most of the day and he also will stay up at night if he has too. He is gentle and will not hurt anyone unless they hurt him. (Of course unless its prey ;p)
Rouge?:
He is also on his own, although sometimes you can find him following other foxes or animals that are about his size.
Wanted Rank:
He would just want to be a scout considering he is sneaky and usually quiet unless hes bored.
Current group?:
Not at the moment but maybe soon.
History:
(not required but advised) [adding later]
Crushes:
He is watching someone, but not quite sure yet.
Mate:
Nope
Weaknesses:
Bigger animals, extreme cold, and big prey.
Strengths:
Speed, Stamina, and bite strength.
Habits:
Following behind others, even if they tell him to go or try to attack him, he is pretty quick and swift.
Likes:
Swimming, cleanness, other animals that like him.
Dislikes:
animals that don't like him and bad weather
Fears:
Snakes, huge birds, and big mean water animals such as hippos or crocs.
Theme Song:
Will add later
Other characters?:
Above
Extras?:
If you would like to be his friend all you have to do is be friendly and accept his craziness, yet funny. He will tell you usually what he is thinking, or feels.
Self Motto: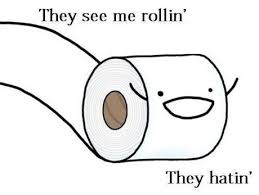 _________________________________________
OoC|
I found BC by Travis
The secret password is *Ariste erases password because she's tired of them*