Relic
_________________________________________
_________________________________________
Strapping ; Loyal ; Valiant
Name Origin:
Middle English relik
Name Meaning:
an object surviving from an earlier time, especially one of historical or sentimental interest
Pronouncement
: ruh-eh-lick
Sex:
Male
Age:
3 Years
Species:
Panther or Jaguar
Breed:
Black Panther or Black Jaguar
Appearance:
Relic is a sturdy panther, with black fur as of burnt wood. His eyes are blue and he has no scars although he usually fights when it comes to others in his territory. He has small ears, although he can hear great and sharp eyes that can catch the slightest movement, his tail is quite long and has a small fluff at the end of it.
Personality:
Relic is strong, and he isn't afraid of a challenge when it comes to one. He likes to be alone, but doesn't mind if another panther would like to share his territory. He is loyal even if he doesn't show it and will never turn down a friend, although he is not so friendly he will give you chances to explain. He is also very brave and wouldn't be afraid to even fight a bear.
Rouge?:
He is usually on his own although wouldn't mind creating a little group to stay with him.
Wanted Rank:
His rank would have to be a leader in his little territory in the rain forest.
Current group?:
He would not mind creating a little group of other panthers with him, although mainly females, unless they are related to him, he will although most likely only take one male not in his family.
History:
(not required but advised) [Will do later]
Crushes:
None at the moment, he has not found any other jaguars yet.
Mate:
Nope
Weaknesses:
Quicksand, Rushing Water, Slipper or extremely steep walking areas.
Strengths:
Climbing, Fighting, and Guarding.
Habits:
Watching you in the trees
Likes:
Just about anything
Dislikes:
annoying trespassers and bad weather
Fears:
Mainly bigger animals, such as bears and harsh weather.
Theme Song:
will post soon
Other characters?:
Below
Extras?:
If you would want to be his friend, then be friendly yet submissive. He likes to be in charge.
Self Motto: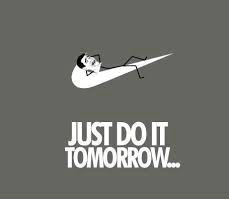 _________________________________________
OoC|
I found BC by Travis
The secret password is *Ariste stole this password, because she is a mod, and has a sparkly color code* - Ariste