Honō
_________________________________________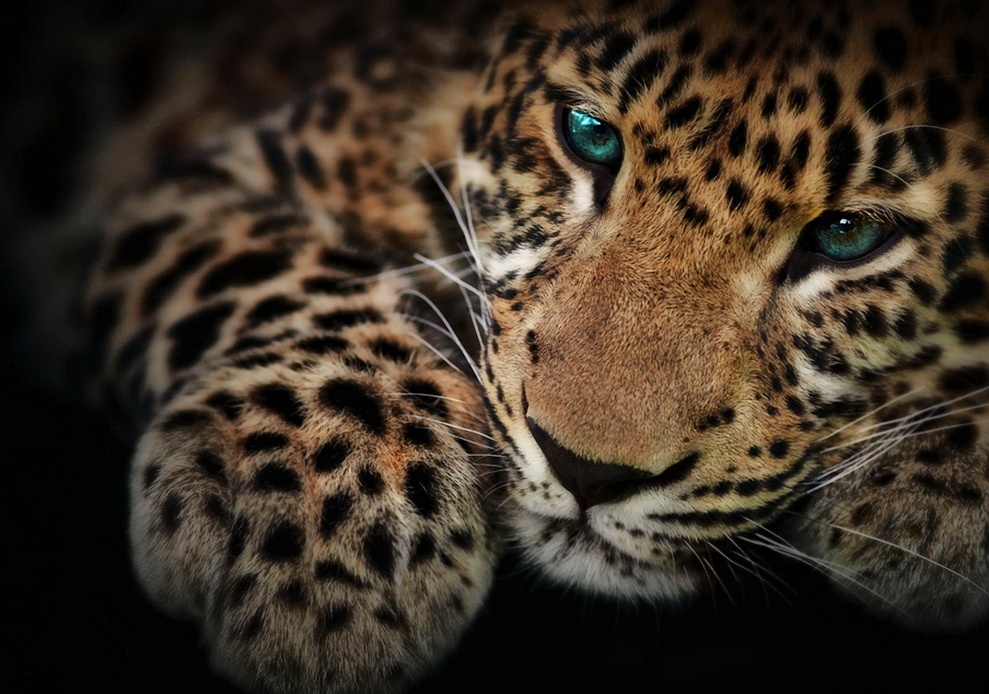 _________________________________________
malicious ; cunning ; hasten
Nickname(s):
Prince(His mother called him this)
Name Origin:
Japanese
Name Meaning:
Flame
Pronouncetion
: Hoe-no or Ha-no
Sex:
Male
Age:
2 years old
Alias?:
none yet
Species:
Jaguar
Breed:
Panthera onca
Appearance:
He is large and muscular like most jaguars, which are perhaps one of the strongest of big cats since they can haul into trees things that are heavier then themselves with only teeth and claw. Hono has some scars but are rarely seen since his fur covers them. His eyes are a bluish green color, which often win over the hearts some lady jaguar's. Honō's coat is a Savannah grass looking color with black rosettes all over his coat. His nose is a black looking color along with his paw pads, all in all he looks like any other normal jaguar.
Personality:
Honō isn't like your average everyday lazy or kind-hearted jaguar, he is quiet active when he wants to be and prefers to hunt at night however he does hunt in the daylight when ever he cares to. He isn't what you would call kind at all, it's not like he doesn't have a heart he just doesn't really use it. Only those
super
close
to him will see glimpses of affection. Like most males he will protect his females in his territory with his life, his cubs will most likely never be killed by any other males since he keeps them free from his territory. He will also often leave pieces of prey near where he knows his females often go so they can eat or feed their cubs. He knows the jungle so well he can move effortlessly, easily, and quietly threw trees both on the ground and in the tress. It's said to be hard to track him or find him unless he wants to be seen, which is either a good thing or a bad thing for you. If you catch his scent he already knew you where their before you did. He doesn't really trust anyone perhaps his mate will be the only one to hold his trust but it will take her a while to win him over and win his trust and if she or anyone betrays him he will not ever trust them again.
Physical Problems?:
None yet, may perhaps gain some as he ages.
Mental Problems:
None yet.
Rouge?:
The solitary life is the life for any big cat except the lion.
Wanted Rank:
Rank? He'd say king of his domain.
Current group?:
Perhaps a small family of jaguars.
History:
Farrow w.i.p
Parents:
Father Unknown, Mother's name was Farrow.
Siblings:
A sister (
ask to become her
)
Cubs:
None at the moment...
Other Family of Significance:
(
Ask and you will become
)
Crushes:
No one seems to stand out.
Mate:
...none
Mistresses:
None (
Ask to become
, they are simply females that he protects in his territory he doesn't really have to have a relationship with any but he could his you want.)
Weaknesses:
Isn't to good with change, large size, and his family.
Strengths:
He can move quickly, easily, swiftly, and quietly threw the jungle. Doesn't tire easily.
Habits:
Scaring animals and delivering a killing bite to the skull of prey and animals.
Likes:
Scaring animals, swimming, climbing, hunting, and some females.
Dislikes:
Trespassers (unless of course they are of the female gender), threats, and annoying things.
Fears:
Someone close to him will die, losing a battle, and
Friends:
None really
Enemies:
Trespassers
Accessories
None yet...
Theme Song:
Other characters?:
Candy, Saku, and many others soon to come.
Extras?:
nope
Self Motto:
"Kill or be killed." &"Only the strong survive."
_________________________________________
OoC|
I found BC by (Grim)
The secret password is *Travis washes away the password*