Atakashi
(required)
_________________________________________
_________________________________________
Emotionless ; Silent ; Cold
Nickname(s):
Kashi
Name Origin:
Idk... 0.0
Name Meaning:
Idk... 0.0
Pronouncetion
: Ah-Tah-Kah-Shee
Sex:
Female
Age:
3 years
Alias?:
Atakashi the emotionless
Species:
Eagle
Breed:
Golden Eagle
Appearance:
Her feathers are golden brown, and she has bright amber eyes. She is a tiny bit small for a golden eagle, but a bit faster as well. Her claws are larger as well, and her beak is very sharp.
Personality:
Atakashi is often described as cold, and emotionless. It's as if she was simply born without that trait. But the reason why she is like this is because of her history. She often just looks at another animal, answering like she doesn't care which most of the time she doesn't. But, perhaps a caring male could help this bird turn over a new leaf?
Physical Problems?:
No
Mental Problems:
No
Rouge?:
Yes
Wanted Rank:
Roguey
Current group?:
No
History:
Atakashi was born into a happy family. Her parents were kind and smart, and she had two brothers. They each had a necklace they were given by their parents. Until the horble day came, that her parents never returned. Her siblings and she waited for a few days, finally hoping down the tree to the ground to find food. They traveled, slowly growing their flight feathers as they fended for themselves. She lost her brother Icarus to a fox that invaded the burrow they were taking shelter in. Her other brother she watched slowly die to a disease. She was harded by these events, and is now cold, afraid to show any emotion or care for another creature.
Parents:
Dead
Siblings:
Dead
Pups:
Nope
Other Family of Significance:
No
Crushes:
No
Mate:
No
Weaknesses:
Finds it hard to care for someone, not the strongest bird out there, can be described as cruel.
Strengths:
Very fast, not clingy at all, gets over things quickly, long talons
Habits:
Hates spending time on the ground
Likes:
Flying, freedom, observing other animals
Dislikes:
Extremely caring animals, chatty animals, thunder
Fears:
Being killed, being electrocuted, being unable to fly
Friends:
None
Enemies:
None
Accessories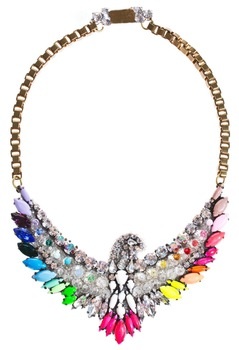 Theme Song:
Boulevard of broken dreams
Other characters?:
Soul, Flame, Darkness
Extras?:
Nope
Self Motto:
Alone is better. No one can hurt you when you are alone.
_________________________________________
OoC|
I found BC by already being here
The secret password is Removed by a very hungry eagle~ Mod Princess